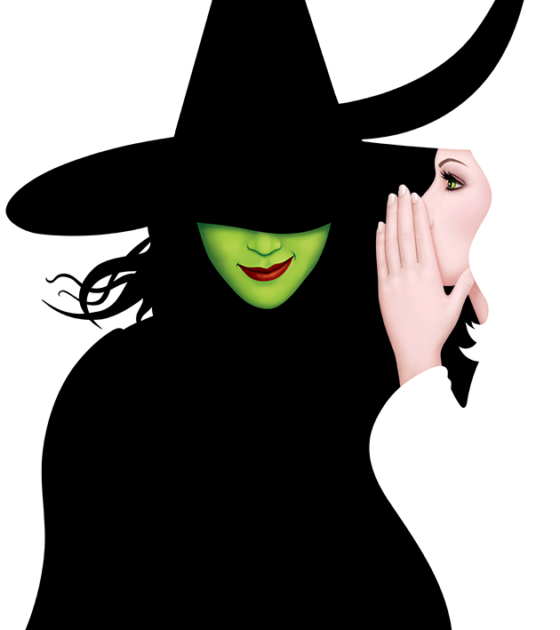 W I C K E D
Background:
Produced by Universal Stage Productions in coalition with Marc Platt, Jon B. Platt, and David Stone, with choreography by Wayne Cilento and direction by Joe Mantello, the original Broadway production of Wicked hit the Gershwin Theatre in October 2003. The musical is based on the Gregory Marguire novel Wicked: The Life and Times of the Wicked Witch of the West, itself a retelling of the class 1900 novel, The Wonderful Wizard of Oz by L. Frank Baum and the Metro-Goldwyn-Mayer film The Wizard of Oz (1939). The original cast, who received a Grammy for their performances, included beloved stars Idina Menzel as Elphaba, Kristen Chenoweth as Glinda, and Joel Grey as the Wizard. The production later went on to win three Tony Awards. Wicked celebrated its 10th anniversary on Broadway on October 30, 2013 and, moreover, on October 28, 2019, surpassed Les Miserables to become Broadway's fifth-longest running show, with a remarkable 6,681 performances.
---
Synopsis:
The musical tells the story of two unlikely friends, Elphaba, the Wicked Witch of the West, and Galinda, the Good Witch, who struggle through opposing personalities and perspectives, rivalry over the same love-interest, reactions to the Wizard's corrupt government, and ultimately, Elphaba's public fall from grace. It gained its fame because it tells an entirely different story than the one we are used to with "The Wizard of Oz." You will be shocked to discover the real good and evil forces at play in this perspective storyline.
---
Wicked Songs:
Overture / No One Mourns the Wicked"
"Dear Old Shiz"
"The Wizard and I"
"What Is This Feeling?"
"Something Bad"
"Dancing Through Life"
"Popular"
"I'm Not That Girl"
"One Short Day"
"A Sentimental Man"
"Defying Gravity"
Gallery from the Various Productions of Wicked:
Take a look at some photographs taken from various productions of Wicked throughout the years.